Lighthouse of SWFL presents its annual "White Cane Day," presented by Brookdale Senior Living, on Monday, October 16, 2023 from 10:00 am – 12:00 noon at Bell Tower in Ft. Myers!

This event is held to bring attention to not only those in our community who have low vision or blindness, but to the White Cane Law. The law states that when a pedestrian is crossing, or attempting to cross, a public street or highway, guided by a dog guide or carrying in a raised or extended position a cane or walking stick which is white in color or white tipped with red, the driver of every vehicle approaching the intersection or place where the pedestrian is attempting to cross shall bring his or her vehicle to a full stop before arriving at such intersection or place of crossing and, before proceeding, shall take such precautions as may be necessary to avoid injuring the pedestrian.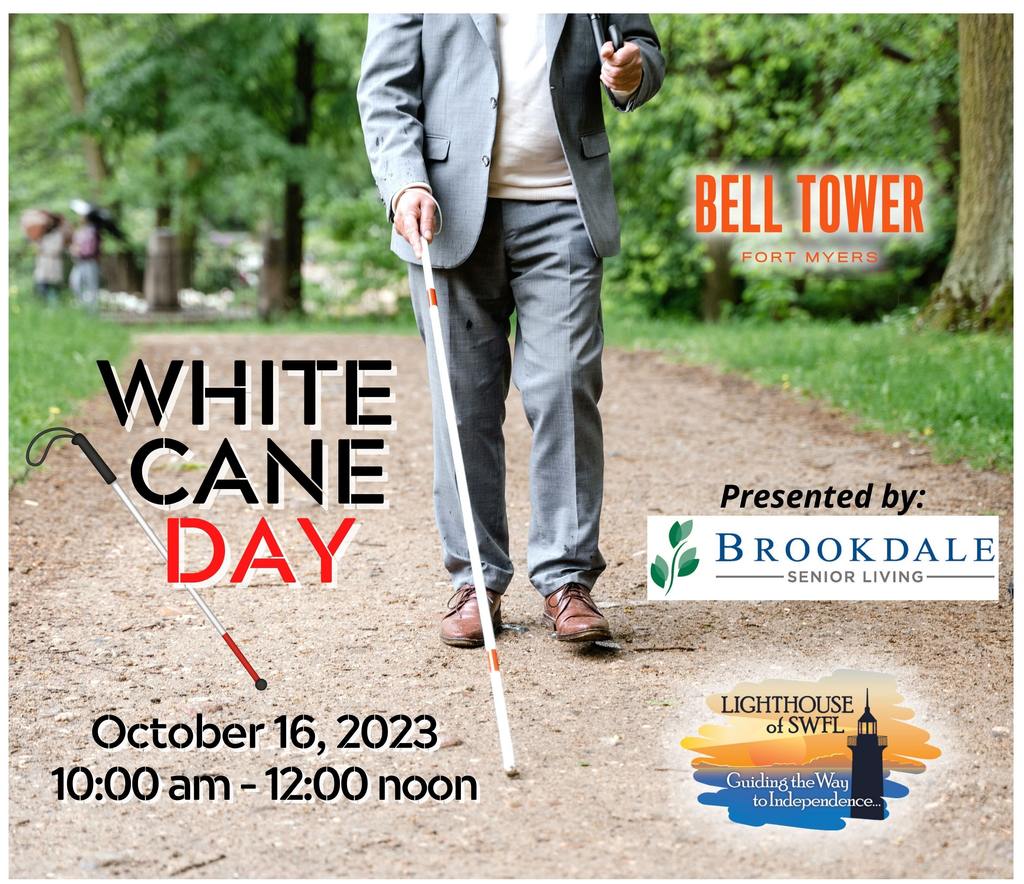 A white cane is an important mobility tool for people with low vision or blindness and is a symbol of their independence. For a summary of all White Cane Laws by state, click here.
Most importantly, attendees have the opportunity to be blindfolded and utilize a white cane to be led safely around the event area by our certified instructors.
Stay tuned to this page for more detailed information and our partners who will be joining us on White Cane Day 2023!